News:
17.09.18: Update on R litter information and on the new girl in town – Yippie.
15.09.18: Today we can present our new girl: It's All Mine Yippie Ya Yeah. This beautiful border girl came to us from Germany and we are so proud and happy that we now have her in our family. More information will follow.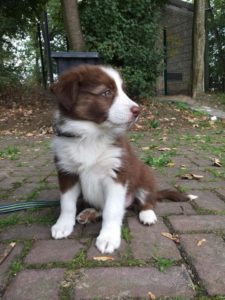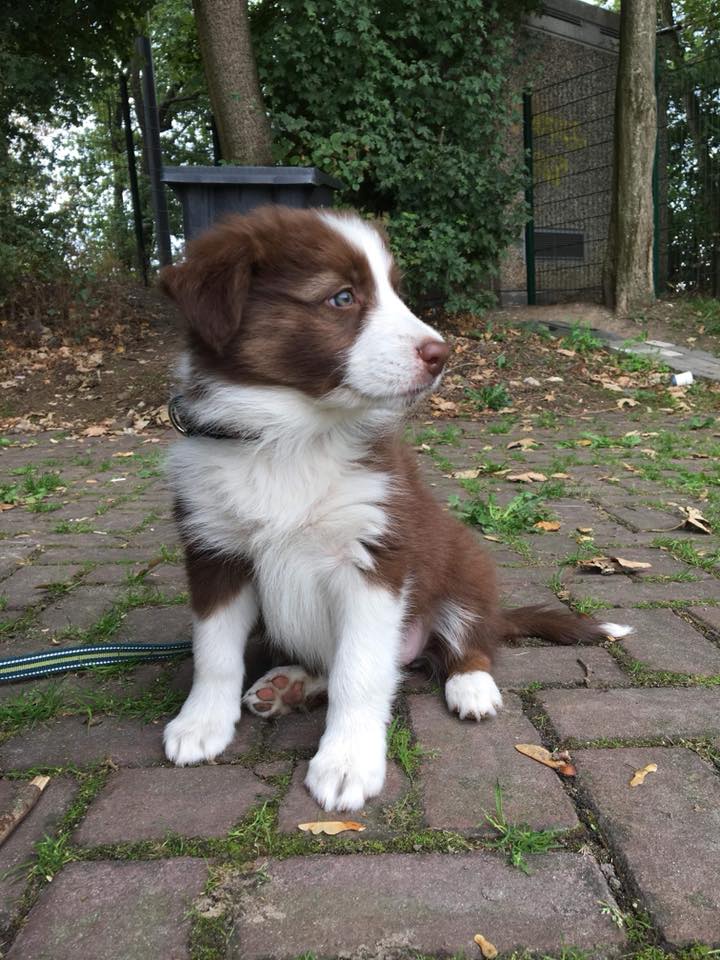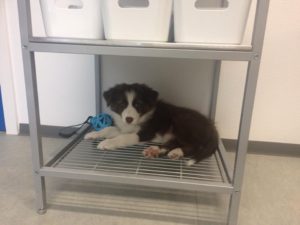 18.07.18: All 5 puppies left us today. Rita was suffering from a very serious heart disease and she is no longer among us. But the 2 girls: Raychell and Beauty +3 boys: Ray, Racer (Luca) and Rebel (Vitus) left for their new loving homes. Ray and Racer left for Finland so we will follow them from a distance and send love abroad!
23.05.18: Our R litter has been born today – 3M+3F – all are doing so fine and all tricolour or biblack. 3 males are looking for their forever homes.
26.04.18: Mykas and Vitus' upcoming litter at ultrasound – we expect puppies at the end of May – inqueries most welcome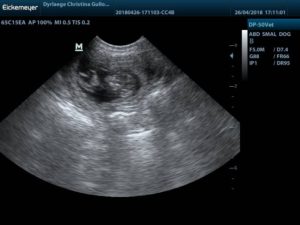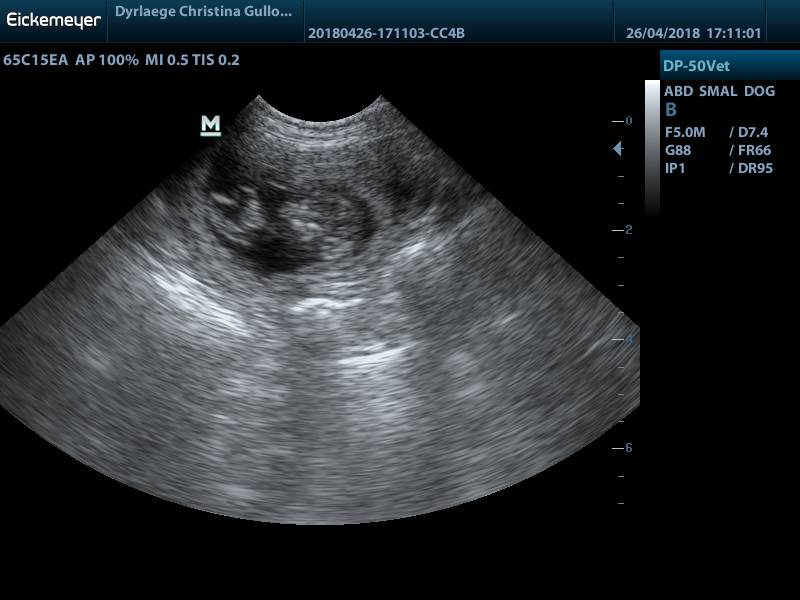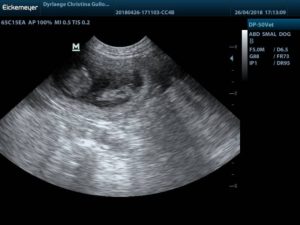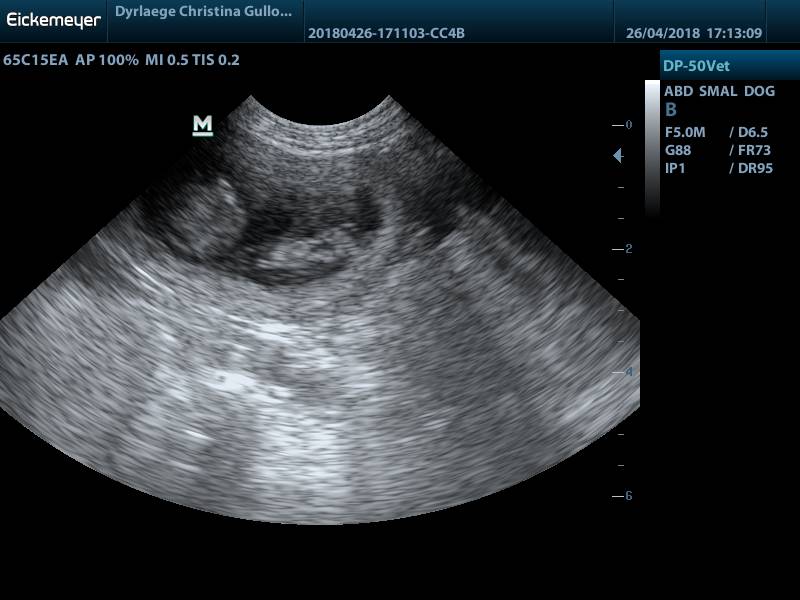 13.04.18: Pregnancy confirmed – we expect puppies after Myka and Vitus at the end of May – see puppy plans for more informations.
24.3.18: We hope for puppies after Myka and Fyrstman's American Prince of Chess at the end of May. 💝💝💝🐶🐶🐶💝💝💝
15.03.18: Myka will be mated during March with a wonderful bi black male – more information will come soon
28.01.18: We are waiting for Myka to go into heat – she will be mated this early spring – male chosen – see litterpage
06.01.18: INTCH(U) DKCH KLBCH DKRLCH DKLPCH UHP AG1 SP1 BPB DKJUBV´07 KBHV´07 DKK BW-2012 DKK BW-2013 SBH BW-2012 O'SHAYA BERGERAC DE HU left us today – 03.04.2004-06.01.2018 – almost 14 years old. We are so grateful that we had such a wonderful sweet and warm girl who gave us the greatest experiences with her!
19.07.17: We still expect to mate Myka with Zoomi during the early fall – we so much look forward to puppies in the house again and will enjoy raising them up with all the stimuli and love they may need.
We heard that our mail was dysfunctional so we have fixed it immediately 🙂
30.04.17: New pictures of Myka at her page under shelties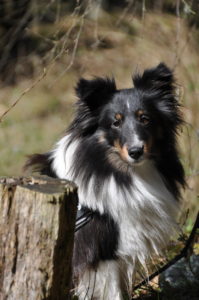 02.04.17:
So eyes free of diseases on the 30.03.17 for Myka and her charming boyfriend Zoomi (Foulas Promise me this) – see more about the plans under upcoming litters – reservations welcome.
19.03.17:
So now we are going for the eye examination as we have had super health results and mental description for her: HD A, AD 0, OCD free, and 1 on the gunshot test at the mental description along with super ability to react and de-react on the different aspects of the test. We are so proud of her. If everything goes well we expect a litter from her during the fall or at the latest next spring with a very handsome gentleman – blue merle. More information will follow
22.06.16:
Myka was at a show in DSSK in Denmark and got a VG. She is turning into a wonderful and very clever girl 7,5 kg heavy and around 36,5 cm tall. She is so so eager to work and train and a very loving companion 🙂
15.02.16:
A new family member joined us in September 2015. Myka (Milou) is a tricoloured Shetland Sheepdog born 7.7.2015 in Jutland. I plan a larger update of these pages soon but here is a picture of our wonderful new girl from she was 4 months old.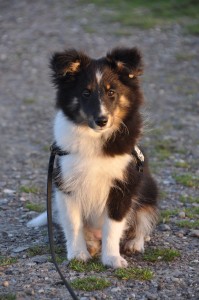 A the moment she is 7 kg and 35 cm high and has a complete scissor bite. She is so willing to learn and cooperate with me. For now we have taken Foundation 1+2 at Johanna A. where we click, shape and reward 🙂 It's perfect! Soon puppy agility training will start along with obedience basic training.
Later this year she will be shown, have HD/AD status taken and go to a mental description for dogs 🙂